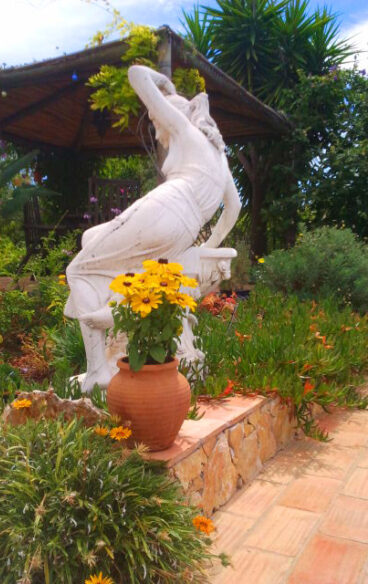 Info about the holiday homes
The holiday homes are detached, furnished and equipped with all amenities as well as tv and an audio set with radio, CD and MP3 player. There is a sparkling 5 x 10 meter pool at your disposal, which is maintained without chemicals. In other words, no red eyes, no irritated skin and no chlorine smell, just tap water with a tiny amount of sea salt.
Our holiday homes breathe the authentic atmosphere of the Algarve and are equipped with everything you need. (You only need to bring your clothes and a bath towel)
You can play table tennis, bocce and we have have a swing set for small children.
Children cannot stray too far thanks to the wall around the property.
We regularly organize bbq nights.
Car rental is also possible. You can have your rental car delivered at Casa Kamari or we can arrange for you to pick it up at the airport.
If you arrive in the evening and aren't able to shop for groceries, you can request that we take care of your breakfast for the next day. For this, we charge € 10-, per person.
For a small fee we can do your laundry for you.
The use of wifi is free and there is plenty of room to park.
Bed linen is changed weekly and twice a week you will receive fresh towels.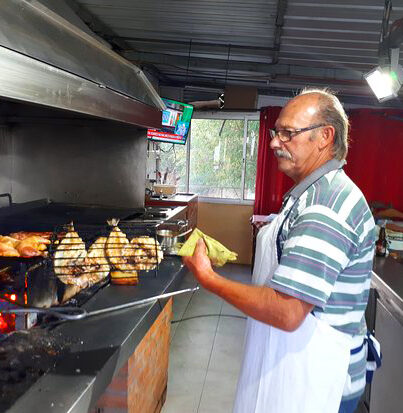 At a short walk from your holiday home (150 mtrs) you will find a Portuguese restaurant where you can enjoy a delicious meal. Lovers of fish can indulge themselves here, but the meat eater will also lack. A regular Fado evening is held in this restaurant, an absolute must!
Faro Airport and beach are about 15 minutes drive. Faro beach is wide, spacious and beautiful.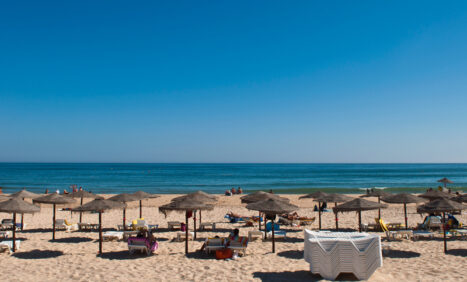 Unique service at Casa Kamari!!
In each of the holiday homes you'll find an emergency card (bank card size).
This card is intended for your use. You can take it with you and it offers several free services in case of emergency.
Most tourists don't speak Portuguese, therefore if you are in need of oral translation (in the event of an accident, at a doctor's office, at a hospital) you can call the number on the card.
This card is provided by "iMergencies" and by means of this card you are traceable for emergency services.
Please click on the logo for information about iMergencies' services.
Supermarket and public transport
For the first shopping you can go to a local shop and butcher about 3000 meters from Casa Kamari. In the vicinity are several large supermarkets that are open until 11 o'clock in the evening. You can leave an order for the bakery with us. Freshly baked bread will be delivered at 9 am the next morning (except on Sunday).
There is a bus stop nearby where you can take the bus to Faro station, from where you can travel to various destinations by bus or train. Please note; the bus only runs twice a day.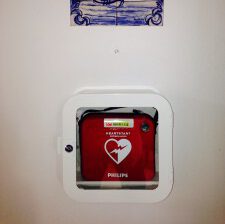 We are both trained as first aid provider and can therefore also resuscitate.
Casa Kamari is equipped with an AED (Automated External Defibrillator).
We hope, of course, that nothing happens but we like to be well prepared.
These are the coordinates for your navigation system: N37°06'35" en W7°54'51" or 37.109814,-7.914570